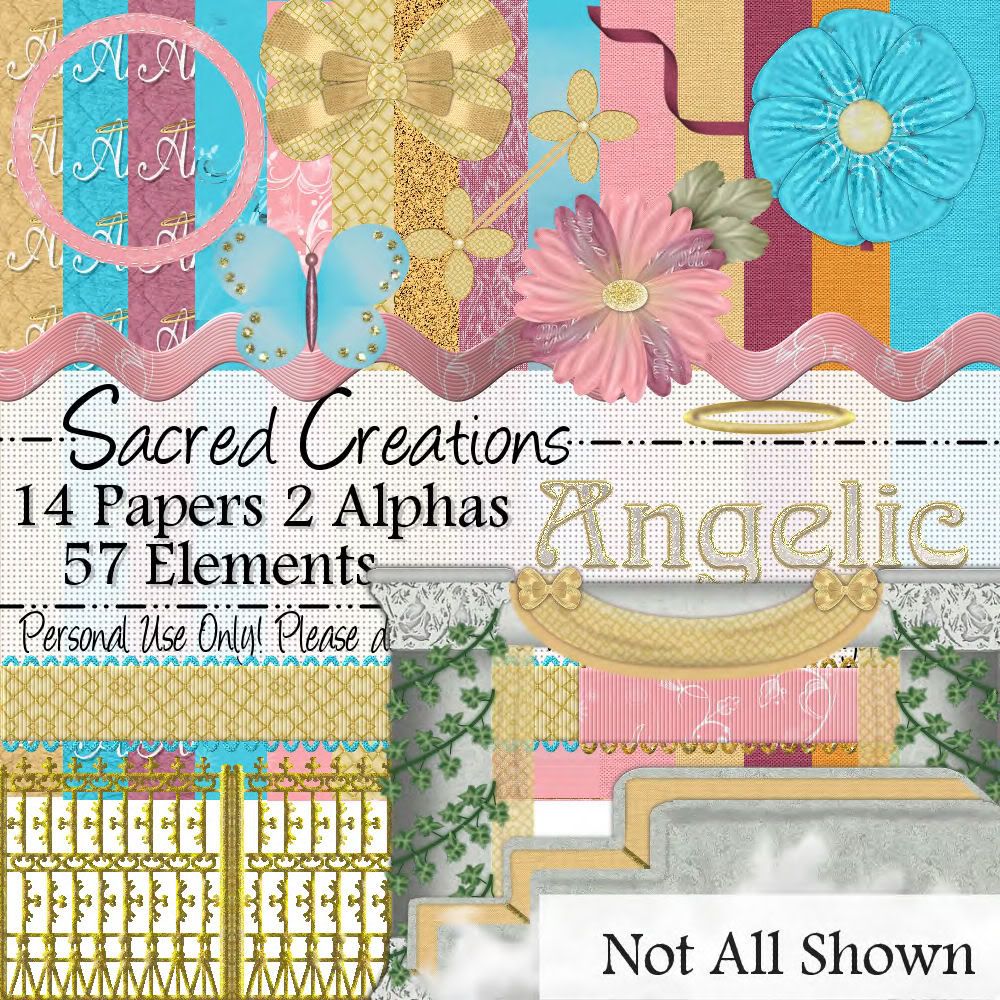 This is kit is called Angelic and is quite huge.

I just couldn't stop adding. I know that when I am creating tags, that I need

tons of different selections. So that is what I attempted to do here, give you lots of options.

The color scheme is based off of Elias Chatzoudis tube called Angelic, which can be seen in my header.

The Angelic kit includes the following:

14 Papers (5 plain and 9 printed)

2 Arched Frames (Both you can customize)

3 Circle Frames

4 Bows

4 Butterflies

5 Curly Ribbons

4 Scalloped Ribbons

9 Different Flowers

4 Flower Clasps

Gold Gate

Gold Halo

Ivy with or without flowers

Marble Column

7 Ricrac

4 sets of stairs

3 Word arts

and last but not least.......2 Alphas.

I hope you enjoy this as much as I enjoyed making it!

Be sure to leave me a comment if you download this.